I have been trying to give up diet coke for 4 weeks.
KEYWORDS HERE:
trying & 4 weeks. I usually get through Monday pretty well. Tuesday comes and I'm straight jonesing. Sometimes I make it through. Sometimes people are so stupid. I cannot deal with them. A diet coke and it's fizzy bubbly goodness is the only thing to make get me through. #stopscapegoatingmysilvercylinderofjoy
I have been drinking fairly decent wine lately, like between the $12-$20 range. I know, dreaming big and living large over at My Favorite Day. I went to crack open a new bottle; a kind that I had previously been enjoying, and it tasted bodiless. So thin and watery. Now this does not mean I didn't drink it, but it does mean I will need to be making a trip to buy more wine. #apparentlynowiamawinesnob
I went to the chiropractor last week for the first time in three years. My first mistake, you ask? Waiting three freaking years. I was so out of whack that he couldn't even adjust me all the way the first time I went. I had to be hooked up to the TENS, which I'm not gonna lie, it's kind of my favorite. Then had to go back 2 days later to get knocked and popped around.
The verdict? A compressed lower spine and posture so shitty I'll be Quasimodo's twin sister by the time I'm 45. yay!
The remedy? Sit on a balance ball at work and whenever I'm lounging at home. 5-8 minutes on the inversion table 3 days a week. And I had better start doing yoga so I can you know, continue to move. Also, do more lateral work outs.
BLAH
. #imonly25howdidthishappen?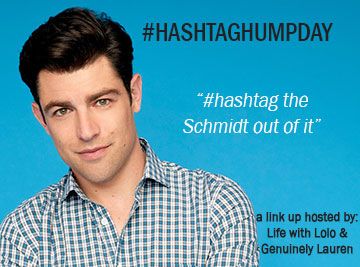 ALSO LINKING UP AT:
WINE'D DOWN WEDNESDAY WITH
CATHY